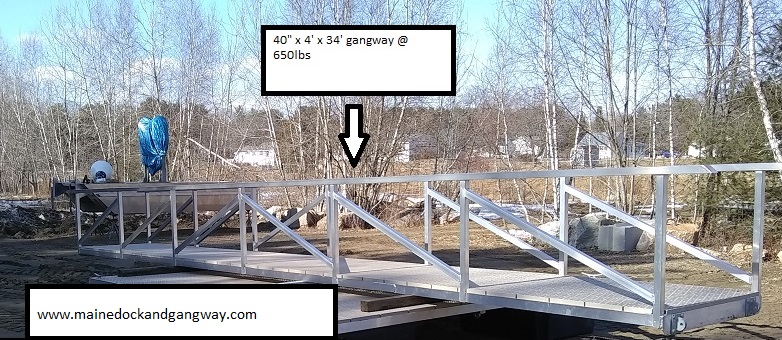 We build Aluminum Gangways here in Southern Maine for our customers in Maine, New Hampshire, Massachusetts, Vermont, Connecticut, and Rhode Island. We fully weld all our Aluminum Gangways right here in Maine. These are very strong gangways using a "truss style" railing. We use Square Tubing uprights that are notched at the base for additional strength. We use a rugged 2″ x 3″ rectangular handrail for the railings. We use top quality Marine Grade Aluminum and ThruFlow decking to balance strength and weight. Our Gangways are completely maintenance free.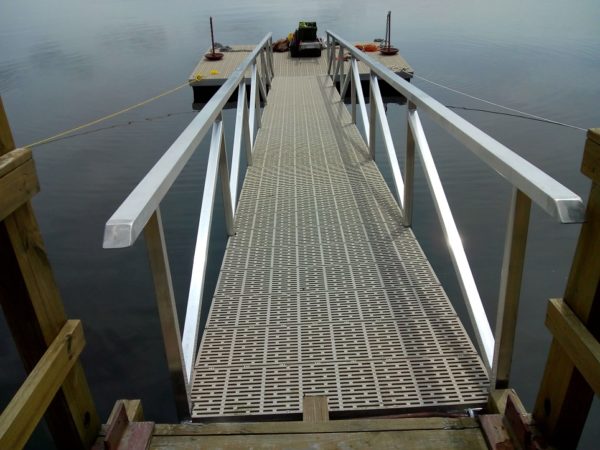 The Aluminum Frames consists of structural grade "Channel", and "Square Tubing". This material will not corrode, rot, or deteriorate.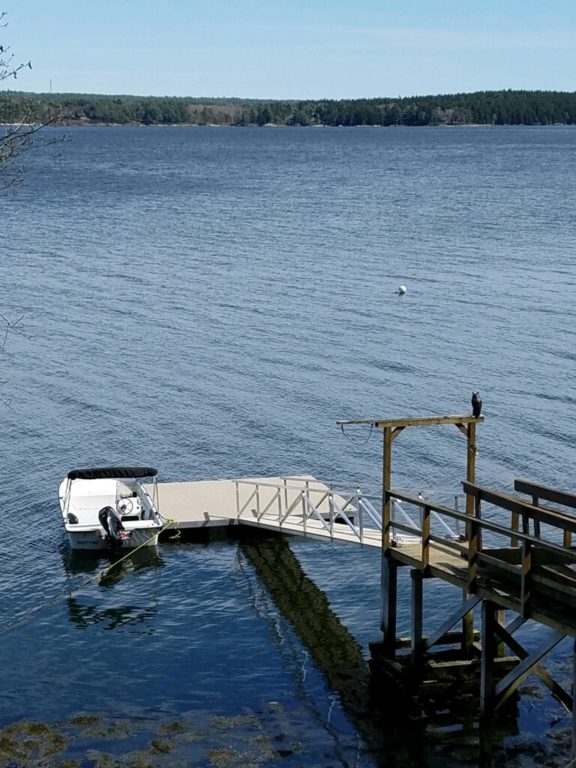 -DECKING – The beautiful lightweight decking is manufactured by ThruFlow in Canada. ThruFlow's interlocking decking system is the best dock decking panel due to its water resistance, anti-slip surface and grated design. Being that ThruFlow is grated it can also protect your dock from the up lifting wave and storm surge effects. Thruflow is lightweight, which helps keep the overall weight down for easy install and uninstall. There is no maintenance needed. Just enjoy the beautiful cool surface.
Email us : todd@stewartmarineinc.com