We build all our docks from Marine Grade Structural Aluminum. The Aluminum Frames consists of "channel", "Square Tubing", "Rectangular Tubing", Angle, and "Flat Bar". This material will not corrode, rot, or deteriorate. All the docks are welded here in Saco Maine in our shop using both TIG and MIG welding processes.
FLOTATION – The foam filled float drums are made in the USA by Den Hartog Industries. The drum wall is made of tough virgin polyethylene with ultra violet inhibitors to prevent damage from the sun, debris, oil, gas, marine organisms, salt, and fresh water. A nominal wall thickness of .150 offers a stronger, more durable float.
DECKING – The beautiful lightweight decking is manufactured by ThruFlow in Canada. ThruFlow's interlocking decking system is the best dock decking panel due to its water resistance, anti-slip surface and grated design. Being that ThruFlow is grated it can also protect your dock from the up lifting wave and storm surge effects. Thruflow is lightweight, which helps keep the overall weight down for easy install and uninstall. There is no maintenance needed. Just enjoy the beautiful cool surface.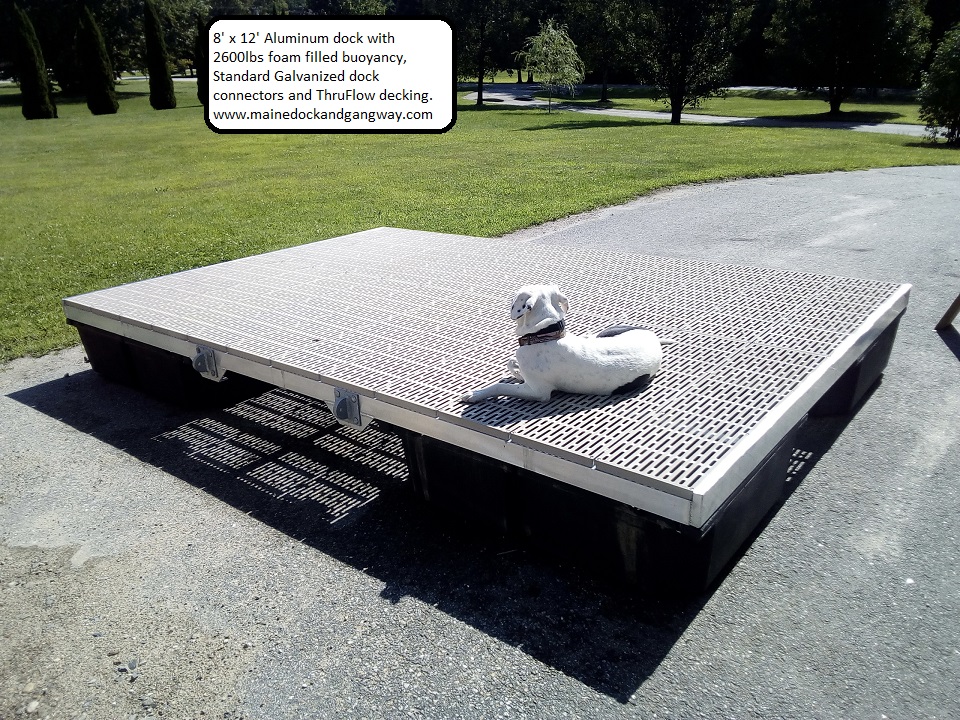 Email us : todd@stewartmarineinc.com